Are you an avid gamer of Fortnite and, after spending several hours in the world of the famous title developed by epic Games, you have collected tons of costumes and V-Bucks. In light of this, you would like to increase the security of your account in order to avoid possible breaches. Unfortunately, however, you are not particularly tech-savvy and you don't know how to do it.
How do you say? That's exactly how things are and, therefore, you wonder how to verify fortnite account? In this case, don't worry: in the course of my tutorial, I will provide you with all the useful information on the subject and I will show you all the steps to take to verify your Epic Games account (i.e. the account you use to access the game).
In addition, I will also explain how to contact Epic Games technical support, in case you encounter any problems or potential violations of your account. How do you say? Is that exactly what you wanted to know? So take just a few minutes of free time and put my instructions into practice: I assure you that, by doing so, you will easily and quickly succeed in the intent you have proposed. At this point, all I have to do is wish you a good read.
Index
Preliminary information
Check the email address
Enable two-factor authentication
Use a strong password
In case of problems
Preliminary information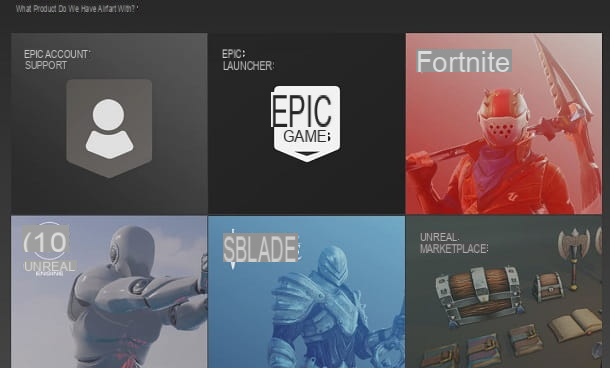 Before explaining in detail how to verify fortnite account, let me give you some information about the usefulness of implementing measures that increase the security of your account.
The operations that I will talk about in the next chapters of this guide, in fact, could prove to be of vital importance to prevent compromises to damage the security of your account. Without these, in fact, any malicious people could have an easy time accessing your game profile and decide, for example, to steal it by changing your password or even delete it.
If you want to avoid (or in any case make it much less likely) such an eventuality, read carefully the information I am about to give you and, in case of security problems, do not hesitate to contact Epic Games, as I will explain in the final part of this tutorial. .
Check the email address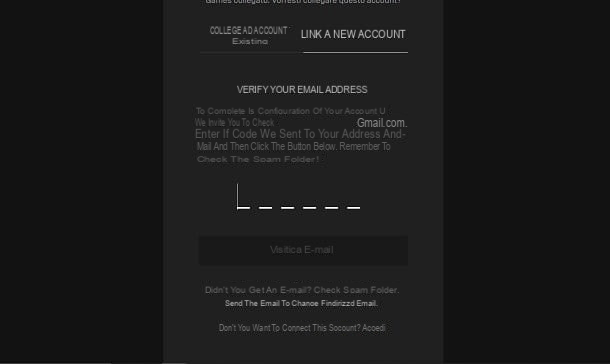 The first security option that must be put in place in order to create an account epic Games, and thus be able to play Fortnite, is to verify the email address of your account.
This procedure is requested during the creation phase of the Epic Games account and consists in entering, in the appropriate text field, the security code received at the e-mail address chosen for the account registration. After inserting it, just press the button Verify email but I will complete the operation.
Verification of the email address must also be carried out if you decide to change the email address associated with the account epic Games (this can only be done every 90 days). If you find yourself in such a situation and don't know how to proceed, first log into your Epic Games account via the official Epic website.
Once this is done, go to the section Account, premi sull 'pencil icon at theemail address associated with your account, type the New e-mail address in the appropriate text field and press the button Confirmation.
Finally, type the security code received to your previous e-mail account and confirm the operation by pressing the button Continue. If in doubt, read my tutorial on how to change emails on Fortnite.
Enable two-factor authentication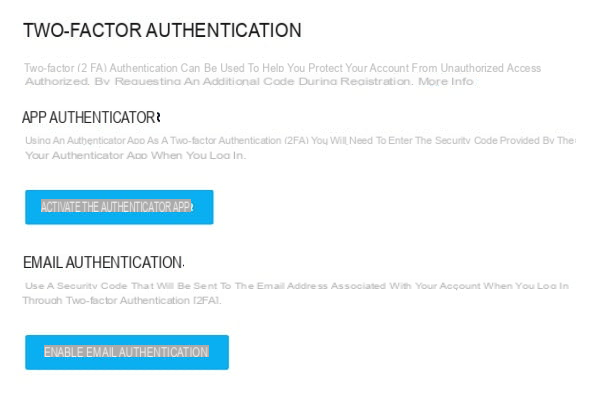 To verify your account Fortnite and increase its security, I strongly recommend that you activate thetwo-factor authentication: one of the best solutions you can put in place to avoid violations, thanks to the possibility of requesting an additional code that prevents unauthorized access to the account.
Again, to proceed, you must act via the official Epic Games website. So log in to your account, then go to the section Account> Password and security and choose whether to enable two-factor authentication via a supported authentication app (ex. Google Authenticator for Android and iOS / iPadOS), by pressing on the option Activate the Authenticator app, or whether to request two-factor authentication via SMS (Authentication via SMS) or the one via email (Email authentication). In terms of security, it is best to use the Authenticator app; instead, the SMS should be avoided.
In case you have chosen to use an authentication app, you will need to have downloaded it to your device in order to scan the QR code that will be shown to you on the screen. Up Android, if you don't have the Play Store you can download Google Authenticator by APKMirror. I explained how to do this in my guide dedicated to the topic.
By activating, instead, the authentication via email you will receive, at the email address linked to your account, an email message containing a code of 6 code. Then type this code in the text field dedicated to the authentication activation and press the button Continue, to confirm that two-factor authentication is enabled.
In case of doubts or problems, refer to my tutorial where I tell you in detail how to enable 2FA on Fortnite.
Use a strong password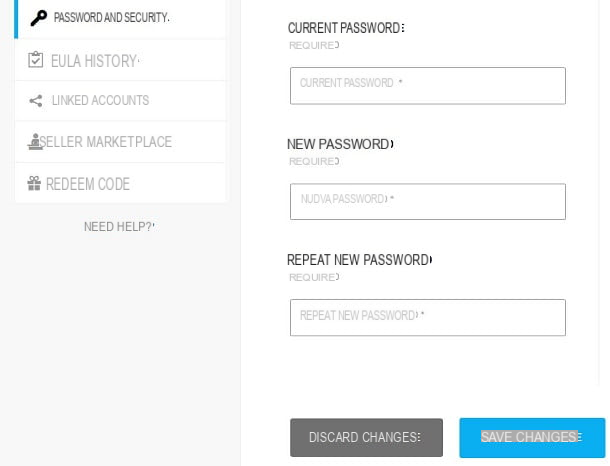 A simple but effective solution to protect your Fortnite is to use a Password strong.
To change the password associated with your Fortnite account, connect to the official Epic Games website and log in. At this point, go to the section Account> Password and security and, in the text field New password, type the new password you intend to use for your account and also enter it in the text field below. Finally, confirm the operation by pressing the button Save Changes.
If you have any doubts or problems, please refer to my tutorial on how to change password on Fortnite.
In case of problems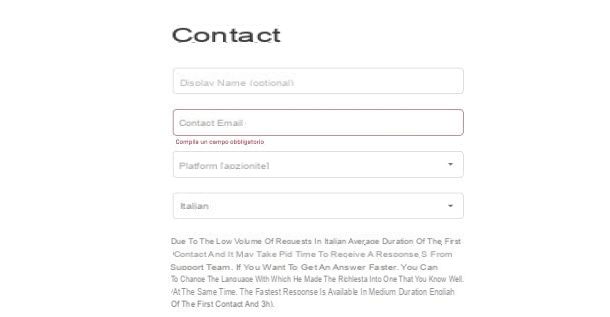 Are you having trouble activating a security option? You've noticed potential suspicious login to your Fortnite account and would you like to intervene promptly to solve the problem? If this is the case, I recommend that you contact the Epic Games Help Center.
To do this, connect to the section dedicated to Fortnite assistance and first of all refer to the official information provided in the assistance guide, which you can see by typing the term 2FA in the search engine at the top.
In case, however, you cannot find a solution to your problem or an answer to your question, click on the button Contact us located at the bottom.
At this point, use the text field Describe your problem here, to explain the type of problem you encountered, then forward the request for technical support by pressing the button Send. For more information on this, I invite you to read my tutorial on how to contact Epic Games.