You are a video game lover and, at the moment, your favorite video game is Fortnite: the famous multiplayer title of Epic Games, which you have only recently started but which is already giving you a lot of satisfactions. In this regard, since you intend to play it for a long time, you would like to clarify some of your doubts regarding the gameplay mechanics that allow you to obtain the V-Bucks, that is the virtual currency needed to buy some game items, such as skins and emotes.
How do you say? This is how things are and you ask yourself, therefore, how to get free V-Buck on Fortnite, as you would like to have as many of these virtual currencies as possible, without putting your hand in your wallet? If so, you will be happy to know that it is possible to succeed, as long as you take into account that it will take some time to succeed. Having clarified this, in the course of this guide I will talk to you in detail about the solutions available to you which, with a little commitment and a lot of perseverance, will allow you to reach the goal you have set for yourself.
So, if you are eager to learn more and can't wait to get started, sit down comfortably and read the instructions I will give you in the next chapters of this tutorial. You will see that, by putting into practice the advice I am about to give you, you will be able to get the V-Bucks without spending a euro, or almost. At this point, there is nothing left for me to do, except wish you a good read and, above all, a good time!
Index
V-Bucks: what they are and what they are for
Get free V-Bucks on Fortnite

Play Battle Royale
Play Save the World

Workarounds for getting V-Bucks
Get free V-Bucks and skins on Fortnite
Beware of scams
V-Bucks: what they are and what they are for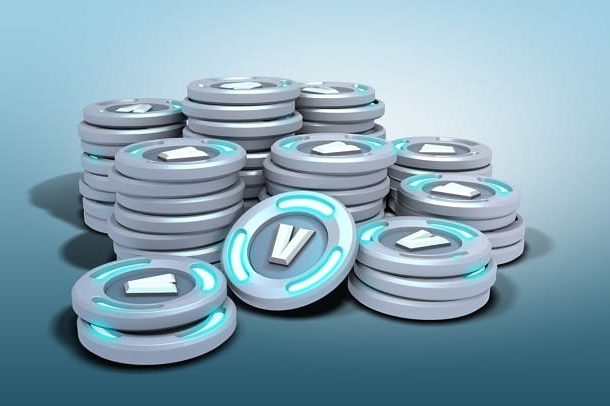 Before we tell you about the solutions you need for avere V-Bucks gratis su Fortnite, I want to be sure that you are completely clear on how this famous game currency works and how to use it.
I V-Bucks are the virtual currency of Fortnite, which can be used to purchase items via the Item shop of the game. They are frequently used to purchase skin, costumes that change the aesthetic aspect of the character or weapons, but also the emote, which are used to communicate in the game, through dances or expressing emotions.
Another frequent use of V-Bucks is the one relating to the purchase of the Pass Battle (950 V-Bucks) or Battle Bundle (2.800 V-Bucks), which I will tell you more about in the next chapter: these are upgrades that allow you to level up your account faster, so as to get rewards more quickly that, otherwise, you would get for free but only after numerous hours of play.
I V-Bucksin addition, they are shared between the game modes of Fortnite: are therefore available and obtainable for free in the free PVP mode Battle royal but also in that called PVE Save the world, which however is paid. The cost of the latter is € 39,99, if you buy the Standard founder package or € 59,99, if you opt for the purchase of Deluxe Founder's Pack.
Get free V-Bucks on Fortnite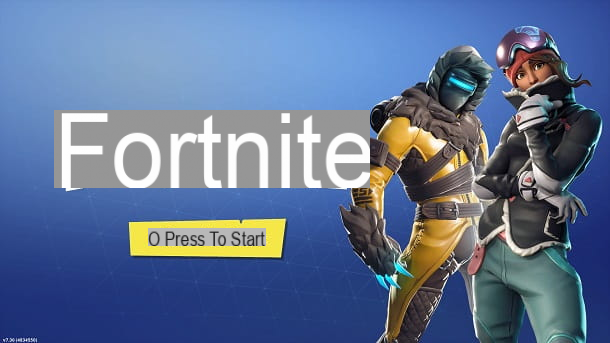 Having made the necessary premises on the use of V-Bucks, you must know that, if your intent is to get free V-Bucks on Fortnite, the only solutions you have available are the ones I will talk about in the next chapters, which require you to spend several hours of gameplay on Fortnite, regardless of the platform on which the game was downloaded: Windows, macOS, PS4, Xbox One, Nintendo Switch or Android or iOS.
In this regard, as I will explain in the chapter dedicated to scams, be wary of third-party services that promise to get you V-Bucks free or claiming to give them away: these are scam attempts or scams of various kinds.
Play Battle Royale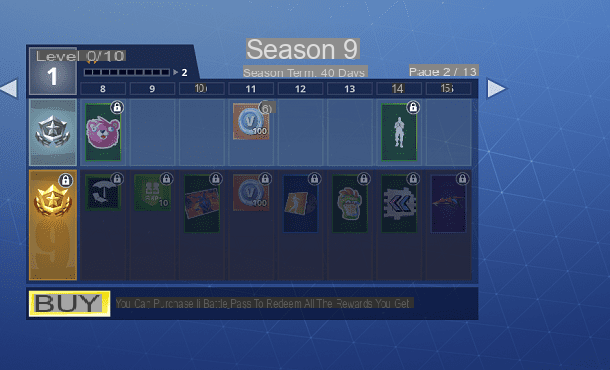 As mentioned in the previous chapter, the main method that allows to obtain V-Bucks without spending a euro is to play Fortnite.
In fact, playing the free mode Battle royal, which includes PVP clashes with other players in last man standing mode, you can level up your account and get the rewards provided by the various seasonal tiers. For example, at the time of writing this guide, coming up with level 11 it is possible to get 100 V-Bucks free, while others 100 V-Bucks free you get a level 34. The rewards obtainable for free on Fornite, overcoming the various levels, however, they change with the passing of Seasons.
It must also be said that if you want to get a greater number of V-Bucks free by leveling up with your account, you need to spend money by purchasing the Battle Pass or Battle Bundle. These are additional services that, in addition to allowing you to level up your account more quickly, offer greater rewards as you pass the various tiers.
Il Battle Pass and Battle Bundle cost, respectively, 950 V-Bucks e 2.800 V-Buckif you buy them directly in game, through the menu Battle Pass located on the screen Lobby. The prices indicated may vary, however, in case of discounts.
Having said that, however, if your intent is to obtain V-Bucks and you absolutely don't want to spend any money, my suggestion is to set aside i V-Bucks that you will accumulate for free by playing Fortnite, in order to spend them on the purchase of Pass Battle or the Battle Bundle.
Play Save the World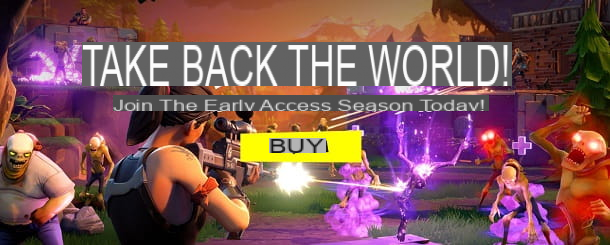 Another useful solution to get the V-Bucks is to play the mode Save the world, which, however, is paid (39,99€) and is also only available on Windows, macOS, PlayStation 4 and Xbox One.
That said, if you intend to take advantage of this solution, even if it is not completely free (and therefore you have already purchased Save the world), you will be happy to know that there are several ways to obtain the V-Bucks. The first of these, simply provides for the daily login.
Then start Fortnite on your device and, once on the game's home screen, log in to your account to get the daily reward in V-Bucks. Also, you can get a small additional amount of V-Bucks every 7 days of login.
You can get the V-Bucks also completing the Daily tasks: these are missions, accessible via the menu assignments, which require you to perform certain tasks, such as destroying objects. However, please note that it is only possible to activate 3 tasks at the same time.
Alternatively, i V-Bucks even by completing missions Storm Shield Defense, which require you to protect it Storm Shield: a particular map in which it is possible to build, permanently, a base for storing objects.
Workarounds for getting V-Bucks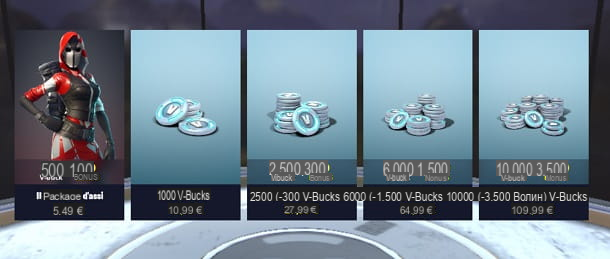 The solutions I told you about in the previous chapters are, at the time of writing, the only ones that allow you to get V-Bucks completely free, or almost.
I remind you, however, that it is possible to obtain this virtual currency also at payment, as i V-Bucks can be purchased both in the free mode Battle royal than in the paid one, called Save the world.
The price of V-Bucks it varies depending on the amount of virtual coins you want to buy, but also depending on the game platform. For example, to buy 1.000 V-Bucks on Android and iOS you need to pay € 10,99. On Windows, macOS, Xbox One and PS4, however, the same amount of V-Bucks is available for € 9,99.
Get free V-Bucks and skins on Fortnite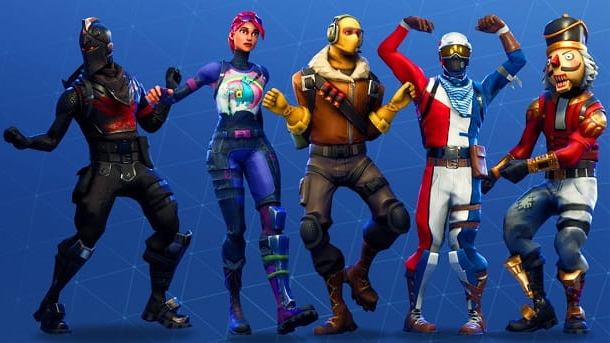 Many are wondering if it is possible to have Free V-Bucks and free skins on Fortnite. In that case, if you are wondering too, you need to know the methods to get the skin (i.e. the objects that can change the aesthetic appearance of your character) are the same ones that are used to obtain the V-Bucks.
In fact, these items are obtained in game mainly by purchasing them in the Shop Objects, through i V-Bucks. The cost of one skin it is around, on average, around 1.200-1.500 V-Bucks.
Alternatively, you can get them at payment, through the purchase of the game mode Save the world (Standard Founder's Pack o Deluxe Founder's Pack) or through the purchase of the Pass Battle and Battle Bundle.
In this regard, if you want to know more about it, I suggest you read my guide on how to get free skins on Fornite, in which I told you about all the free and paid solutions to get them.
Beware of scams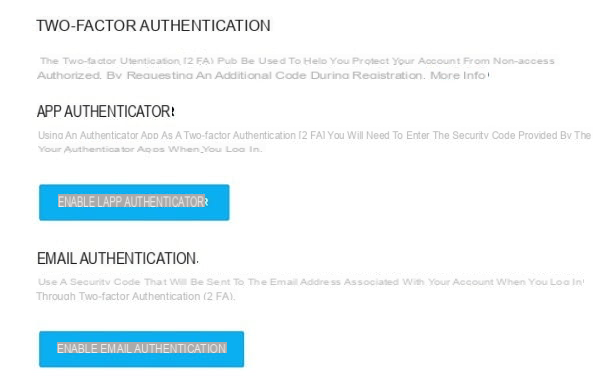 Before leaving you, I want to make you some brief recommendations, advising you to be wary of third-party Internet sites that promise to be able to give skin e V-Bucks for free.
In fact, as the Fortnite developers themselves declared on Twitter, you must absolutely be wary of Internet sites that recommend clicking on links to get skins and V-Bucks at no cost. In fact, these are scams or scam attempts: in this regard, I absolutely recommend that you never enter the email and password of Fortnite on unofficial Internet sites.
In case you have any doubts about the reliability of a website, check the presence of the protocol HTTPS in the address bar which, characterized byicon of a closed green lock, guarantees the authenticity of the site visited. The protocol in question, in fact, makes it possible to distinguish a real site from a false one and ensures the encryption of the data that is entered inside it.
Furthermore, in case of further doubts, I remind you that to recognize a fake site you can use websites such as TrustPilot that allow you to verify the Web Reputation: just connect to the website in question, type the URL of the site identified in the internal search engine and press the button Search to get, as results, user reviews.
Don't forget to protect your account epic Games activating two-factor authentication, in order to increase the security level of the same, associating it with a disposable code that you can obtain via email or via an app, such as for example Google Authenticator for Android and iOS.
To do this, connect to the Fortnite website and log in to your account. Then click on yours username located at the top and press on the item Account In the menu that comes mostrato.
Then go to the section Password and security and choose whether to enable two-factor authentication via an app (Activate the Authenticator app) o via email (Enable email authentication). In both cases, you will be shown all the steps to take to complete the configuration.
However, in the event that you are experiencing problems with your account, or if you think you have been the subject of a scam, I recommend that you contact the technical support of Fortnite: connect to this link and click the button Contact us, which is located in the upper right corner, to get you in touch with Epic Games technical support.