Have you got a PS4 and lots of games to finish and play online, but all your friends are talking about is Fortnite: a colorful free-to-play shooter, chock-full of weapons, wacky dances, skins, picks and skilled players. Seeing your friends play it and hearing their discussions about it convinced you to try Fortnite on your PlayStation 4. Before proceeding, however, being completely "clueless" about this world, you'd like to inform yourself a little and understand how to play Fortnite on PS4.
That's the way it is, am I right? Then know that you've come to the right place at the right time! In this guide, in fact, I'll explain how to download, install and brilliantly play Fortnite on PS4 from your first games. Thanks to the tips and information I'll give you, you'll find out what you need to play this famous game on your PlayStation and you'll know how to move to improve game after game.
So what do you think about learning how to play Fortnite on PS4 in no time? If you also believe that you don't have to envy anything to your friends who already play it, all you have to do is devote a few minutes of your time to read this tutorial. The results are guaranteed. That said, I have no choice but to wish you a good read and, above all, have fun!
Index
Preliminary information
How to play Fortnite on PS4
How to download Fortnite on PS4
How the Battle Pass works
Play Fortnite Battle Royale
Play Fortnite Save the World
Play Fortnite PS4 with two players
How to play Fortnite on PS4 with a keyboard
How to improve on Fortnite PS4
How to play Fortnite PS4 and Xbox
How to play Fortnite PS4 and PC
Preliminary information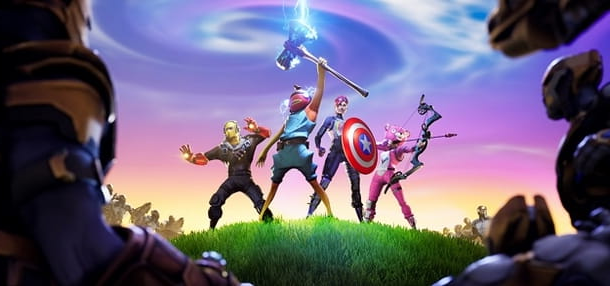 I'll start off right away by making a little clear what you need in order to play Fortnite on PS4. You can breathe a sigh of relief, because for this incredibly successful game you'll only need your console (with its controller, of course!) and a high-speed Internet connection.
The Internet connection is a prerequisite, because Fortnite is an online multiplayer title and is available exclusively in digital format, to download from the PlayStation Store. I remind you that you can check if you have a high-speed connection by performing a speedtest. There are no official requirements to be met, but to play Fortnite decently you must have a good DSL with low ping times (latency).
Once you know the speed of your connection, then you'll have to provide, if you haven't already done so, with the creation of a PSN account.
There are other good news about the PS4 version of Fortnite: one is that you don't need to create an Epic Games account (although it will be useful to synchronize your game progress with other platforms), the other is that the PlayStation Plus subscription is not mandatory. Yes you read that right! You can play Fortnite PS4 without plus, as access to multiplayer is handled by Epic Games servers and not Sony's.
Finally, I'll point out that the purchase of digital content related to Fortnite is not even mandatory but it's just a matter of whether or not you want to add items and extras to the game faster. If, on the contrary, you've already made the purchase of one of these content mistakenly believing it was the full game, I report that there is a way to have them refunded, proceeding as I described in this guide.
How to play Fortnite on PS4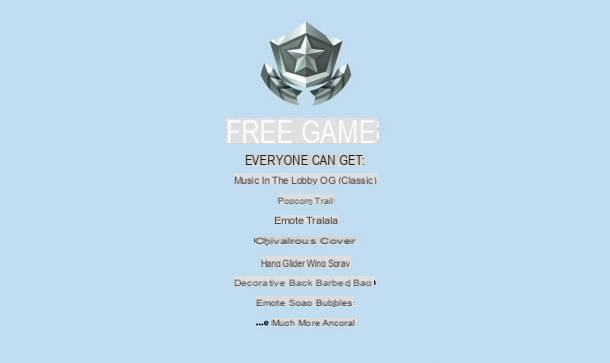 Once you have clarified the requirements necessary to download, install and access Fortnite, it only remains for me to explain the mechanisms behind this famous online game, so you can immediately enter the game, improve and play Fortnite on PS4 to challenge your friends and all the other players participating in the battle!

How to download Fortnite on PS4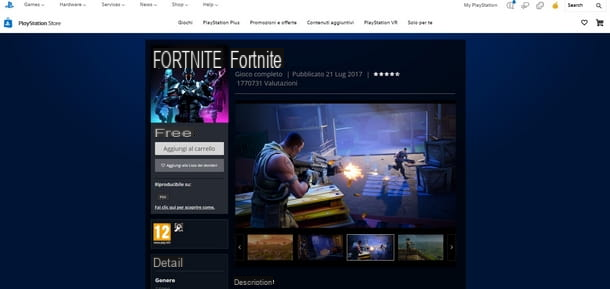 The steps required to download and install Fortnite on PS4 are few and simple. As I have already anticipated, having a PSN account, you will also automatically have access to the PlayStation Store, identifiable in the blue envelope icon with PlayStation button symbols in the main menu of the console.
Once in the PlayStation Store, move up to the Search button and premium pulsating X of the controller on it. Now type the name "Fortnite" in the search field, in order to display the Fortnite Battle Royale tab, and press the X button of the controller on the Download button displayed on the screen, to start downloading the title.

You'll probably get an email from Sony thanking you for your purchase. Don't worry, you haven't actually purchased anything, it's just a default message that doesn't take into account the price (in this case, €0) of the content you've picked up from PlayStation Store. If you'd like more information on the Fortnite download process, and if any of the steps aren't clear to you, read my article on the subject.

How the Battle Pass works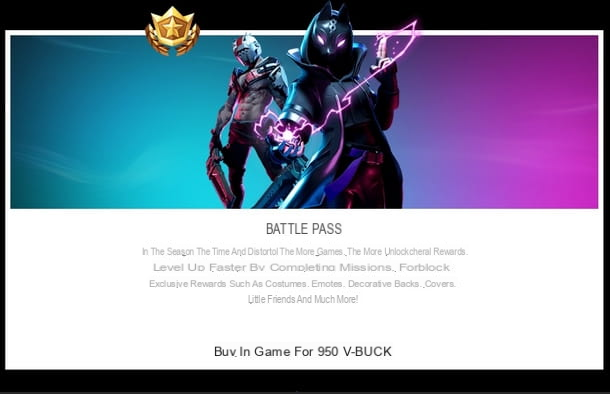 I bet since you've heard of Fortnite, you've also heard of a certain Pass Battle. But what is it all about? What exactly is it for? Nothing complex, rest assured.
The Battle Pass can be considered for all intents and purposes a permit, a pass, which allows you to access all Fortnite Premium content. It is, therefore, a very important element to fully enjoy the gaming experience in Fortnite, because thanks to it you have access to the full version of the game.

With "full version" I refer to the possibility of gaining access to game challenges, equipment and exclusive skins. Thanks to the pass, moreover, you can unlock rewards and prizes otherwise unobtainable. In fact, according to the levels unlocked, the rewards go up, you can also earn extra V-Buck (V-Buck is the virtual currency of Fortnite), always useful for the purchase of other material in the game.

There are multiple Battle Passes, this is because each one has a periodic duration of a season: roughly, a season lasts 70 days, so at the end of this period a new Battle Pass is released with new challenges and content.

You can buy a Battle Pass directly in-game or from the PlayStation Store: I recommend you to consult my guide on how to shopp on Fortnite PS4 for important information on how to make purchases in-game, including the pass I just told you about.

Play Fortnite Battle Royale
I now enter the heart of the game Fortnite talking about Battle Royale mode: it is the mode that has made so famous Fortnite, the one in which they compete simultaneously and in the same game map up to 100 players.
At the beginning of the game Battle Royale you are transported by a flying bus to parachute into the battlefield, along with all the other players.

The objective of this mode is not to make the most number of kills, but to resist to stay last compared to all the other players. It is a very tough challenge that requires a constant search for weapons, equipment, upgrades and solid shelters, to be able to survive the adversities of the game.

In short, to survive it is essential to develop a good defense strategy: very often a direct attack on the enemy will not be the best solution! If you want to learn more, check out my tutorial on how to win in Fortnite for PS4.

Play Fortnite Save the World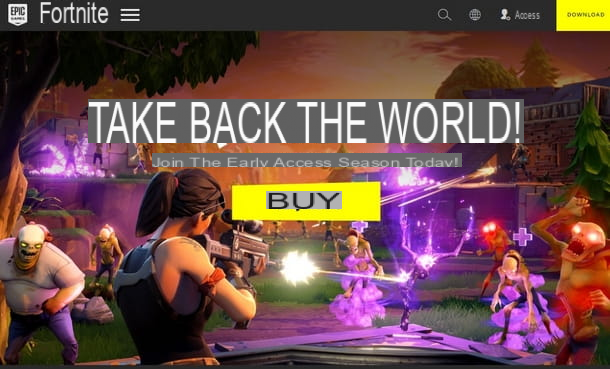 The other most played Fornite mode is called Save the world. If you choose this mode you'll be playing a game for up to four people: quite a difference from the 100 in Battle Royale!
"Save the world" is set in a game world in which there are now few survivors and you are called to fight hordes of aliens. The goal becomes to save the humanity left on Earth and send back where the aliens came from.

Fortnite's "Save the World" mode is also called PvE campaign, to emphasize its cooperative and non-competitive nature of the game. Players, in fact, collaborate by building structures and shooting aliens. At the time of writing, this mode is paid and costs 39.99 euros. Not yet the final version is a mode in early access, but when it is completed will become, according to the developers, free.

I warn you, finally, that completing "Save the World" you will get exclusive content as a reward for your ability to have resisted the alien invasion!

Play Fortnite PS4 in two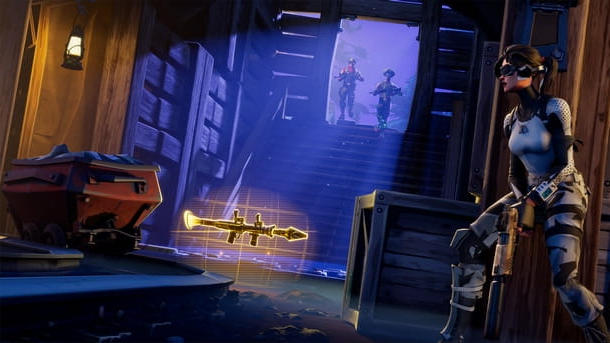 Multiplayer is the basis of Fortnite. Therefore, it is essential to talk about how to play with two people on this title.
Being one of the most played titles ever, you won't struggle to find other players who are passionate and want to play matches with you. Another possibility is to play together with your friends that you already know.

If this is the case, then I'll tell you what procedure to follow. Start the game from the main menu of your PS4, wait for it to load, and when you're in the game menu, go to the toolbar located at the top.

Press the X button on the Party icon and choose the Create Party option, then enter a name of your choice. You can also choose to make the party private (i.e., accessible by invitation only) or public. You can also set the maximum number of players that can join the party.

Continue now by pressing the Create Party button and wait for the screen with the names of your friends on PSN to open. Now, choose who to invite, using the X button on the pad, and confirm the invitation by pressing the Invite button.

At this point, you will have to wait for your friends to join the party, and when you see their nickname, you can proceed to enter the game by choosing the Battle Royale mode or Save the world.

In this regard, I remind you that you can also talk in voice chat with the members of your party: if you are interested in finding out how to do it, do not miss my tutorial.

Play Fortnite on PS4 with keyboard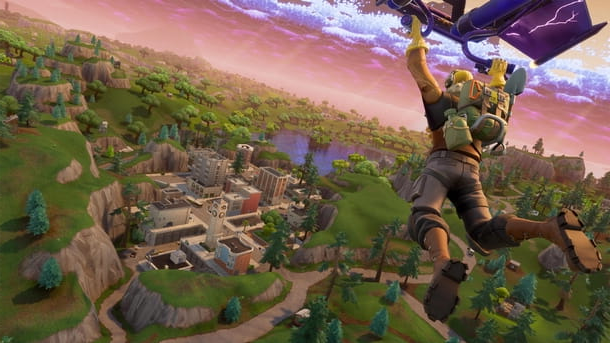 You should know that Fortnite is one of the most competitive games existing on PlayStation 4. The level of challenge is so high that many study the best visual setup and even the ideal game accessories to win over all the other players.
Do not underestimate, therefore, the possibility of buying a mouse and keyboard, not mandatory but supported by Fortnite in PS4 version. If you want to find out how to do it, you can follow my dedicated guide. If you were wondering why your controller is not reputed to be good enough for victory, this is usually linked to the speed factor and reaction time.

The mouse, for example, allows you to aim more accurately and more quickly, while the keyboard can give you more freedom to customize your building controls (a key aspect of playing Fortnite).

How to improve on Fortnite for PS4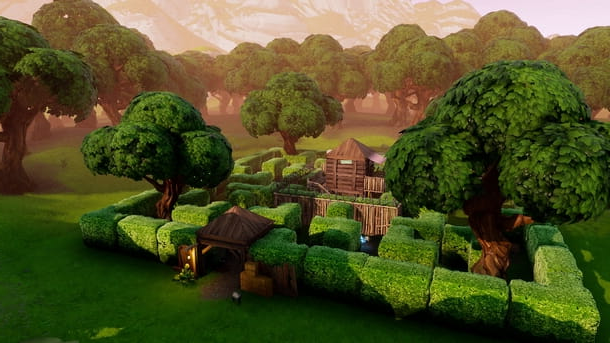 Now that I have told you about all the details you need to know to play Fortnite, you are ready to launch into numerous multiplayer games with your friends and other online players. You'll see that in a short time you'll be "captured" by these exciting battles and you'll look for new solutions to know how to improve on Fortnite.
Speaking of improvement: did you know that I have prepared a guide with all the most important tips to improve on Fortnite PS4?

If your desire is to deepen your knowledge of the tricks and the most relevant aspects of this shooter, then don't waste any more time and consult the guide that I have just linked to you: I assure you that you won't regret it.

How to play Fortnite PS4 and Xbox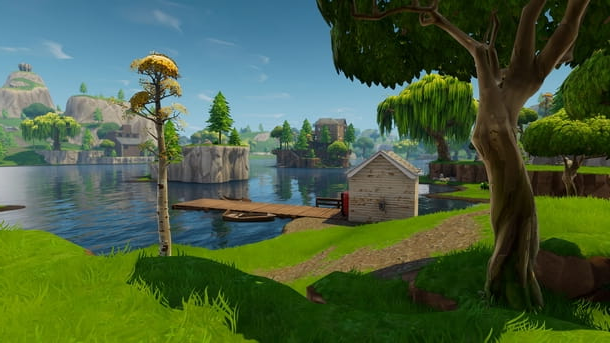 If you are wondering if there is a way to play Fortnite with your friends who have an Xbox One, well you should know that a way exists and it is an official method.
This method of playing is called multiplayer cross-play and it means that you can play online between players of different platforms. Initially, cross-play was not available for Fortnite but with recent updates this possibility has been added.
If you have updated Fortnite to the latest version, cross-play should already be enabled automatically and you should be able to invite your friends who have an Xbox One into the game.

If you want to have fun with your friends who have an Xbox One, you'll both need to sign up for the game with an Epic Games account and add you as friends. You can create this type of account by following my tutorial dedicated to the topic.

How to play Fortnite PS4 or PC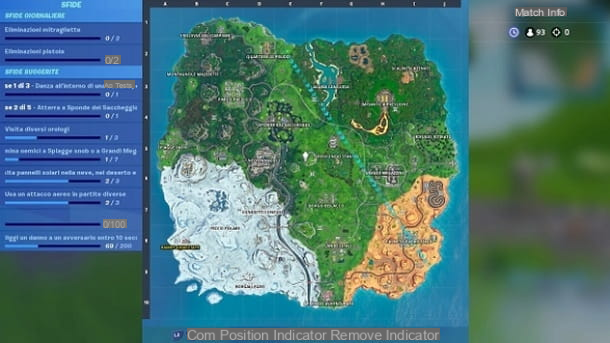 The cross-play I told you about in the previous chapter, that is, the ability to play online multiplayer even with other players who have other platforms than PS4, is possible even if your friends who play Fortnite do so on PC.
Cross-play is automatic with players you don't know, while the procedure to activate cross-play with your friends who have Fortnite for PC is the same as I suggested to play with friends with consoles.

If you need more details, I invite you to check out my tutorial on how to enable cross-platform on Fortnite.